Technology is now advancing like never before. In tandem with every field of industry and science is automobile technology that is producing cars too fantastic to believe. The automobile industry has come a long way since the Ford in 1908 and if you see the new concepts that are hitting the drawing boards of the automobile industry; you will be amazed that such cars could ever exist. Car manufacturers around the world have invented some fantastic designs with concept cars that are yet to be implemented on a commercial level. Take a look at 20 concept cars that we wish could be real.
1. Bugatti 57 Atlantic
This sleek Bugatti model is the Bugatti 57 Atlantic and is characterized by a blend of 1950's features with sharp modern curves. It was designed by a graphic designer from France, Bruno Delussu who wanted a car that glided through the air like hand glides over silk.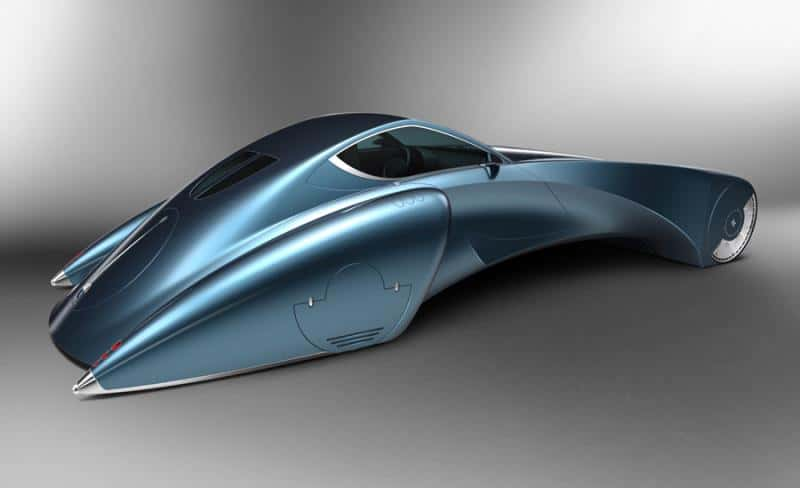 2. BMW i8 concept
This is an electrical model from BMW that can reach 62 mph in under five seconds. It can notch up a sped of 155 mph. Its sleek sports design with its eco-friendly features will make this a much-wanted vehicle if it is ever implemented.
3. Mercedes-Benz Biome concept
This was inspired by a later Mercedes Benz model entered in the LA Auto Show way back in 2010. The manufacturer wanted to produce a car below 450 kgs that runs on alternate fuel called BioNectar 4534. The vehicle will also emit oxygen instead of carbon gases. It is completely eco-friendly and recyclable and can be broken down to be used as building material.
4. Jaguar C-XS
This looks like a modern take on the Batmobile and is almost invisible because of its reflective features. The Concept Jaguar was designed by Janak Mistry intending it to be a car for the year 2050.
5. Audi A-100
This is one lovely car designed by Miguel Angel Mojica Pulido. It is an Audi concept car set for release in the year 2100. It looks like a PC mouse and is being designed to be powered by natural fuels derived from wind, solar and even algae. This particular model will be powered by electricity with a possible magnetic hovering system to make it go faster although the technology is yet to be invented.
6. Renault EZ-Go
The Renault EZ-GO is a futuristic design that will have a zero-emission feature. It has a speed limit of 30mph and comes with WIFI, USB charging ports, and huge glass windows. It is a perfect tourist taxi and is being called the robo-taxi by Renault's chief engineer Laurent Taupin. It can also be summoned by an app.
7. Lagonda Vision concept
This luxury driverless vehicle comes from the house of Aton Martin. It has no engine or gearbox or steering wheel making it unusually spacious to accommodate passengers. It is lined with carbon fiber, ceramics along with other luxury amenities to provide maximum comfort. The vehicle is designed to run at a range of 400 miles.
8. Toyota FV2
Toyota's new concept car deviates from standard designs and is minimalistic in nature. The triangle shape care integrates AI technology to interact with a passenger or driver to assess moods and change the color of the car accordingly. How about that?